Artist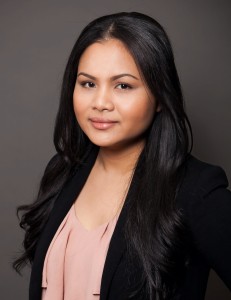 Mary has been fascinated with makeup and the wonders it can do for as long as she can remember. Self taught at an early age, she has experimented on everybody from her friends to her family. Mary is a professionally trained Freelance Makeup Artist. She obtains her inspiration from all sources and her natural passion for the arts allows her to create a diverse range of looks for women of all ages and backgrounds. Mary's enthusiasm for makeup doesn't end there -it extends to hair do's as well. To add to your final transformation, Mary can do various forms of hair styling, including up do's or add luxurious curls and waves to enhance your new look!
To her, makeup can provide the ultimate form of self-expression. It can increase one's confidence and beauty in so many ways. Her passion stems from being able to make someone feel as beautiful as they can possibly be. Using her creativity and listening to her clients needs are what she does best. She also feels like she can provide suggestions that somebody may not have thought of before, to create the best look possible.
She is inspired by everything from art to fashion when she creates different looks on people. She specialize in everything from classic beauty bridal looks to an edgy makeover, she does graduations and can help anybody get ready for their big day whatever it is.